Trees in Towns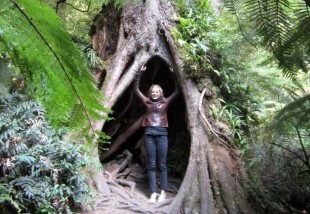 Trees have many benefits; they help sweeten the air, they provide habitats for birds and other wildlife, they improve the look and feel of the city, they help in times of extreme heat to provide much needed shade and when the rain falls they help to slow down water into the drainage system.
Increasing the number of trees in London is at the heart of the Mayor's vision to help make London greener, cleaner, more welcoming and more resilient. London's population is expected to increase to about 8.5 million by 2025. In January 2011 the Mayor launched RE:LEAF and committed to increase tree cover by 5 per cent by 2025 – equating to one tree for every Londoner.
RE:LEAF focuses on tree planting for climate change including mitigation of the urban heat island effect, improving the quality of life of life for Londoners, increasing biodiversity in the city and using trees and other green infrastructure to help improve water quality and quantity.
Last week we launched a new report on Trees in our Towns with the Woodland Trust which looks at the role of trees and woods in managing urban water quality.
We had some great speakers;
Peter Massini of the Urban Greening Team at the GLA gave a background to London's water issues
Owen Davies, Sustainability Engineer at the London Borough of Lambeth talked about the role of SUDs and trees in water management
Robert Oats, Chair of The Brent Catchment Partnership spoke about trees and green infrastructure at the catchment scale
Cay-Joachim Crasemann shared a case study on a SUDs project at Percival Triangle, Islington
And Jessica Bastock of London Borough Tower Hamlets took us through plans for a new rain garden and trees project at Cordelia, Ricardo and Grundy Street.

If you want to see the line up of speakers find the seminar via #TreesInTown on twitter or @GLAgreening.

Lisa Pook and the GLA Urban Greening Team have worked with London Climate Change Partnership on a variety of projects such as Green Benefits in Victoria BID so that greening measures improve the resilience of the city.