Observing London: Weather data needed for London to thrive
17 July 2013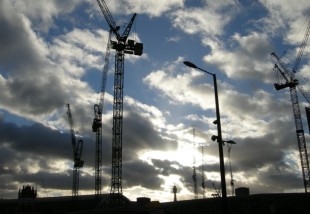 Observing London – Executive Summary (496.81 KB)
Observing London – Final (1.22 MB)
Weather observations are among the most important data required to enable London and cities around the world to function. They have an enormous range of uses – they are used by everyone to know when to take an umbrella or wrap up warm, but they are also critical for transport, businesses and government.
London has a surprising amount of weather data – about 260 stations that measure some aspect of London's atmosphere, including rainfall, temperature and air quality. These are operated by a wide range of organisations and individual volunteers, however, there is a general consensus that:
the data are not available at a high enough density across the city
many users cannot take full advantage of the data collected because they are not discoverable nor available in quality controlled, easily accessible formats online
Observing London makes the case that we could and should harness this wealth of information, most notably through the creation of a focused weather portal for London.
Improving the quality and access to weather data helps us to better understand and adapt to current and future conditions, ensuring London is a resilient and thriving city. Such improvements would also lead to new applications yielding economic benefits. This has been the experience of other cities such as Shanghai, Helsinki and Birmingham. London has the opportunity to learn from these cities and develop leadership in this area internationally.
Become involved in London's weather network
In the report a proposal is made for a London Climate Data Portal (LCDP). Whilst developing the portal, LCCP are gathering support from organisations to make weather data free and accessible to the public.
If you collect weather data of any kind, we would like to hear from you – please email
Kristen.Guida@london.gov.uk