Health and Social Care Programme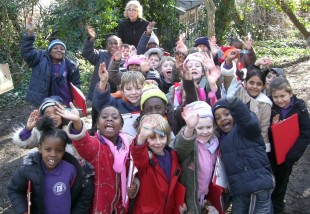 London's Health and Social Care sector is a huge employer and estate-owner, and its services are one of our capital's most vital resources. LCCP has been working with the health professionals and organisations since 2010 to identify the risks and opportunities they face from climate change, and help them adapt accordingly. LCCP leads the Healthy and Resilient Communities Theme within Climate UK, and we are working with the Environment Agency's Climate Ready service to provide local support on adaptation to the sector.
We are focusing on the following areas during 2015-16:
– Supporting the Climate Ready communications and roll out of the Under the Weather toolkit
– Supporting the integration of climate change adaptation into clinical commissioning.
– Working with London Resilience on their 'Communicating with the Public' framework to build in longer term adaptive actions as well as emergency response
– Supporting the National Council for Voluntary Organisations (NCVO) in its climate change adaptation work in London
– Attending targeted health meetings to inform a wider audience about adaptation.
– Working with the Joseph Rowntree Foundation (JRF) to maintain a new online resource for practitioners in England on issues of social disadvantage and climate change, called Climate Just.
>To find out more about the issues London's health and care sectors face as a result of climate change and what opportunities there are to adapt, please see our reports Linking Environment and Health and In Sickness and In Health
>>LCCP  strives to supports Public Health colleagues by contributing to existing initiatives and plans where appropriate, while also pursuing opportunities to collaborate on future projects.