Adaptation Economy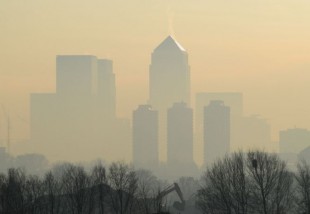 The Greater London Authority (GLA) and London Climate Change Partnership (LCCP) have recently commissioned a study of London's Adaptation Economy. The analysis will estimate the value of economic activities that can be defined as increasing London's resilience to the impacts of extreme weather events and climate change. The study aims to identify opportunities for fostering the adaptation economy and will forecast potential growth in London.
Estimating London's Adaptation Economy will employ a similar methodology to that used to create the Low Carbon and Environmental Goods and Services (LCEGS) assessment. The LCEGS, completed by K-Matrix, is based on an extensive and comprehensive dataset generated from multiple sources and is used by Government to identify trends in the low carbon economy and forecast future growth.
K-Matrix's study for the GLA and LCCP will revisit the definition of economic activities that can be classed as facilitating adaptation, covering a broad range of sectors under the green economy. Key stakeholders including the Committee on Climate Change, DEFRA and a number of academic experts in the field are informing the development of this project, the findings from which will be published by Spring 2016.