Walker Institute Annual Lecture 2015: The Paris Climate Summit – hopes and expectations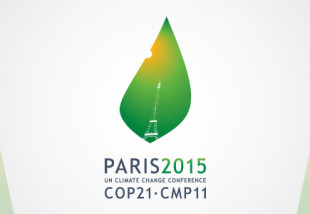 Partner Event to be held on 10 June 2015, 18:00 to 21:00
Royal Geographical Society, London
The Walker Institute for Climate System Research hosted a lecture by Sir David King, UK's Special Representative for Climate Change.
During 2015 Sir David King has been leading UK efforts abroad to secure an ambitious deal at the crucial UN climate summit in Paris this December. To emphasise what is at stake, he has been bringing together experts from the UK, US and China to produce a major new climate change study highlighting the risks to food, water and human health.
Travelling from Asia to the Americas to meet government ministers, businesses and communities has given Sir David a unique view of the political, economic and social landscape. The lecture gave insights about his hopes and expectations for Paris and beyond, and about whether a strong deal can lay the foundations for a prosperous low carbon, climate resilient and sustainable future.
You can download the slides from Sir David King's presentation and listen to the event here.