Resilient Health, Care and Wellbeing in a Changing Climate: Lessons from Research and Local Practice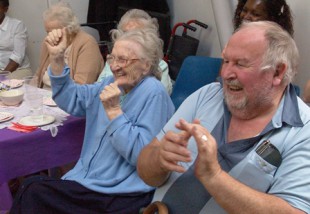 Partner Event to be held on 13 January 2016, 10:00 to 15:30
London's Living Room, City Hall, The Queen's Walk, SE1 2AA London
Researchers led by Durham University developed the BIOPICCC tool as part of a project aimed at improving the climate resilience of health and social care services for older people. Since then, publications and case studies linked to BIOPICCC have been cited and disseminated in national planning guidance promoting strategic and practical approaches to service resilience during extreme weather (storms, floods, cold, and heatwaves). Though the original work focused on care for older people, it has proven relevant to a wider range of services.
Climate UK, along with Durham University and Catherine Max of the Future Health Partnership, hosted this event to hear from local authority teams who have worked with their communities to develop new approaches to planning and delivering resilient services that reflect specific local characteristics and needs. Public Health England was on hand to give the policy perspective, and participants had a chance to inform a refreshed BIOPICCC toolkit, ensuring that it better meets their needs.
For more information, click here.