Making Business More Competitive in a Changing Climate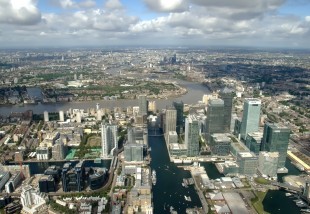 08 May 2014
On 8 May, the London Climate Change Partnership (LCCP) initiated a programme of discussion and awareness events focussed on business growth, sustainability and security in the face of increasing occurrences of extreme weather. This initial event was hosted by PricewaterhouseCoopers (PwC), and was organised in partnership with the City of London. Businesses of all sizes came to discuss their needs in a changing world and what actions can they take to make them more resilient.
Topics of discussion included:
Findings from the latest IPCC report: headlines for local business
Risks to supply chains in London and the UK from international climate impacts
How big business can support SMEs in increasing their resilience
Potential impacts on London's competitiveness as a place to do business
How the insurance industry is adapting.
Speakers:

Professor Chris Rapley CBE, Chair of the London Climate Change Partnership
Simon Mills, City of London Corporation
Dan Dowling, PwC
Matt Cullen, Association of British Insurers
Presentations and a summary of group discussions will be published here shortly
More information
If you would like to find out more, please contact info@climatelondon.org
Further support
For FREE online support to understand how resilient your business is, please visit Climate UK's Business Resilience Health Check Tool.