Local Solutions for Better Resilience to a Changing Climate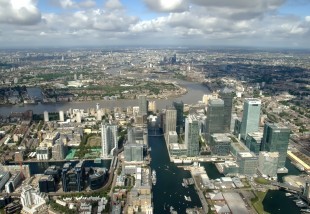 Partner Event to be held on 16 June 2014
Greater London Authority
On Monday 16 June Climate UK hosted a conference under the theme 'Resilience to a Changing Climate: Sharing Local Solutions'.
The event allowed conversation among professionals from across adaptation's policy, delivery and academic fields. The debate was around how to move adaptation into the mainstream and highlight work of the innovative local partnerships that are leading action to secure a resilient and well adapted future.
Featuring conversational contributions were from:
Daniel Johns, Head of Adaptation, Committee on Climate Change
Priorities for UK adaptation: indicators and progress
Katharine Knox, Programme Manager, Joseph Rowntree Foundation
Socially Just Responses to Climate Change – including a Climate Just tool preview
Mark Wray, Lead Technologist, Technology Strategy Board
Design for the Future Climate – Building a Resilient Future
Rupert Clubb, Chair of Defra's Local Adaptation Advisory Panel
Rupert chaired a panel debate on the top local adaptation priorities for the year ahead, which featured keynote speakers and guests including Liz Parkes, Head of Climate Change, Environment Agency.
Additional features of the day were:
-Design your own learning pathway from a wide selection of knowledge exchange sessions led by practitioners.
-Topics across the major adaptation sectors including the built environment, health and social care, business resilience and opportunities, local government and the voluntary sector.
-Stay with us at the GLA's spectacular London Living Room for a drinks reception from 5pm to network across the adaptation sector and find out how Climate UK can help you on your adaptation journey.
More information is available here