Deltas in times of climate change II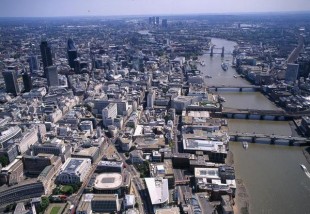 24 September -26 September 2014
Rotterdam, The Netherlands
This autumn LCCP attended the international conference Deltas in times of climate change II – opportunities for people, science, cities and business.
Against the background of rising risks to deltas and delta cities driven by climate change, the conference fostered exchange of scientific knowledge, lessons learned and best practices.
Deltas in Times of Climate Change II was hosted by the Dutch Research Programme Knowledge for Climate, the City of Rotterdam, the Ministry of Infrastructure and the Environment and the Ministry of Foreign Affairs. The programme included roundtables, exhibitions, social events, side events, excursions and award ceremonies.
LCCP took part in DP 2.2 Deltas in Practice Session's 'Theme 2 Regional adaptation strategies: Tips and tricks from three inspiring delta regions': 2014 09 25 Deltas II Session DP2 2 Van Nieuwaal – Flyer (web).