Creating an urban heat service for London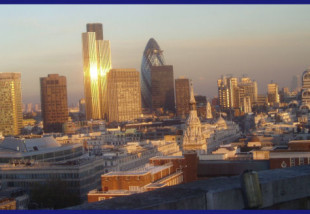 Partner Event to be held on 30 June 2021, 15:00 - 16:30
Online event
Through the Strategic Priority Fund's UK Climate Resilience Programme the Met Office has funding to develop a prototype urban climate service to meet urban user needs for managing heat risks in cities.  This service is in early development and comprises two parts – the first is an urban "Heat Pack" that comprises a set of factsheets providing information on heat hazards specific to the city. Part 2 will involve working closely with city decision makers to combine heat hazard information with data relating to a sector of particular interest and provide information on the city's exposure and vulnerability to heat hazards over the 21st century.
Aims
The aim of the workshop was to capture user requirements for an urban heat climate service for London and gauge interest from organisations to work more closely with the Met Office in shaping this service through:
• Providing information on the Met Office's urban heat climate service offering.
• Understanding how organisations plan for heat events and the impacts for London.
• Exploring what information is currently used, where there are gaps, and information needed.
• Feedback on how we can best provide this information through the heat service.
• Establishing linkages with interested organisations and Met Office to co-develop the service.
This event is for people involved in activities and decisions around managing overheating risks in London. We welcome colleagues from policy and practice in health, built environment, natural environment, local government, and the voluntary sector.