Climate Risk Disclosure @Futurebuild 2020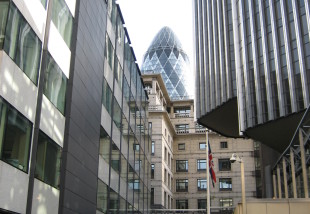 Partner Event to be held on 04 March 2020, 16:00
ExCel, London
Climate Risk Disclosure: what you need to know
Background:
In response to a call from G20 leaders, the Financial Stability Board established the Taskforce on Climate-Related Financial Disclosures (TCFD) to enhance transparency about the financial risks to investors from climate change. The TCFD published recommendations, which the UK Government formally endorsed in 2017, and guidelines for voluntary reporting. In its Green Finance strategy this year, Government signalled an expectation that all listed companies and large asset owners report under TCFD guidelines by 2022. In parallel, the UK Government set out a commitment to achieve net zero carbon emissions by 2050, making the UK the first major economy to do so.
The Mesh Network and LCCP are organizing this session to:
Provide an overview of emerging drivers for climate-informed decision making including climate-related financial risk disclosure
Explain how building asset owners can adequately protect themselves to mitigate liability and the physical and transition risks associated with climate change.
Promote understanding of the risks to asset owners and how these may change over the lifetime of their assets
Format of the session:
The session will draw on experts from research and practice across climate data, legal, environmental, surveying, geo-spatial, and financial services organizations.
Part 1: Emerging drivers and standards, including latest ISO standards and guidance related to climate change adaptation and GHG emissions.
Part 2: Overview of projected changes in climate across regions and risks to building stock, and observed impacts across the country. Impacts include both "extreme" events such as storm surges, droughts, heatwaves, and floods and "slow-onset" events such as sea-level rise, salinization, ocean acidification, and loss of biodiversity. Will cover implications for those involved in developing, maintaining, operating, and owning building assets in London.
Part 3: Examples from practice and research –addressing physical, liability, and transition risks from climate change, and climate datasets and services to support organizations in risk disclosure.
Part 4: Panel discussion with Q&A – how to support the built environment sector to tackle the impacts of climate change and transition to a low-carbon economy.
We welcome contributions from LCCP partners and stakeholders who would like to take part in the session. If you have a case study or expertise to share, let us know.