Climate Just series of events: local action to protect the most affected by climate change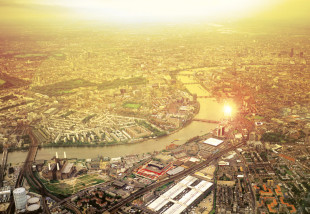 17 December -04 February 2015
For organisations working with vulnerable groups, wanting to find out more about how they are affected by extreme weather and fuel poverty and willing to explore how its services could better respond to climate change, a series of introductory Climate Just events were hosted across the UK from 17th December 2015 until 4th February 2015.
Climate UK, in partnership with the Joseph Rowntree Foundation and the Environment Agency hosted those eevnts to support the launch of a powerful new website and mapping tool called Climate Just, which aims to help practitioners in England address issues of social vulnerability to climate change.
Climate Just's website is now live at http://www.climatejust.org.uk/.
During those half-day workshops, attendees:
-heard about the evidence and resources available on the Climate Just website
-learnt how they could use it in their own role
-found out how their area was affected by issues of social vulnerability and climate disadvantage.
Climate Just has been developed to provide evidence and guidance to help support local action. Local authorities and other organisations working on climate change, or working with vulnerable communities, have a key role to play in responding to this challenge. In particular, this is relevant for people working in housing, public health, social care, planning and environment roles as well as local resilience.