3rd Annual UK Resilience Conference: Enhancing Capabilities to Absorb, Respond to and Recover from Emergencies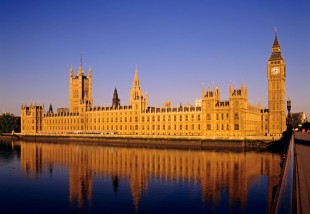 Partner Event to be held on 08 December 2015, 08:30 to 16:30
Cavendish Conference Centre, 22 Duchess Mews, London W1G 9DT
In the face of threats from pandemics, industrial accidents, severe weather and terrorism, organisational resilience remains essential to emergency preparedness. In order to ensure an effective crisis response, robust community resilience and coordinated collaboration between services, it is vital that stakeholders remain at the forefront of best practice in anticipating, reacting to and recovering from major civil incidents.
At this year's annual resilience conference, delegates were updated on the latest government policy governing the strengthening of UK resilience. They could consider a wide range of potential civil contingencies from coastal flooding to infectious diseases. They heard from a range of key public figures, including representatives from central and local government, police, fire services, health and the voluntary sector. Through listening to speeches, participating in interactive sessions, hearing panel discussions and networking with peers, delegates were brought to the forefront of the current best practice in resilience, risk management and business continuity.
Objectives
The 3rd Annual UK Resilience Conference gave delegates the opportunity to examine the best approaches to ensuring resilience against a range of threats. Delegates hear the latest on national strategies, listened to a number of unique case studies and heard a range of key players discuss the best approaches to achieving resilience through cooperation.
Audience
The audience comprised of central, local and regional government agencies, as well as Category 1 and 2 responders. Delegates were drawn from business continuity managers, directors of civil contingencies, emergency planning managers, emergency responders, heads of preparedness and response, heads of resilience and disaster recovery, operations managers, police, ambulance and fire and rescue officers, resilience and contingency officers and risk and response managers.
See more details here.