Green Sky Thinking – Flooding: what actions can we take?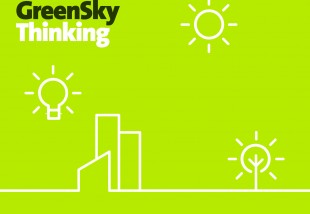 01 May 2014
Sustainable Homes, in partnership with LCCP, hosted a Green Sky Thinking event as part of their week-long programme of events.
Participants from the housing and built environment sector to joined panelists in discussion of how to reduce the impacts of flooding and improve both planning and design of our properties. The topics covered included:
Which steps can we take to plan for possible future flood events?
What is the role of technology, such as GIS, in flood prevention and risk assessment?
Which measures should we take to make our homes resilient or resistant to flooding?
What interventions do we need to incentivise resilience in new and existing buildings?
The Panel
Chair:
Tony Burton CBE, Chair, Sustainable Homes
Speakers:
Tim Reeder, Regional Climate Change Programme Manager, Environment Agency
Rachel Brisley, Technical Director – Climate Change and Sustainability, JBA Consulting
Debbie Harvey, Sustainability Project Officer, Orbit Group
About Green Sky Thinking
Green Sky Thinking is run annually by Open-City, and is a week long, London-wide events programme for built environment and property professionals. Its aim is to highlight innovative thinking and practice on how we 'design in' sustainability for London.

Hosted by Sustainable Homes, in Partnership with JBA Consulting