Time for change? Climate Science Reconsidered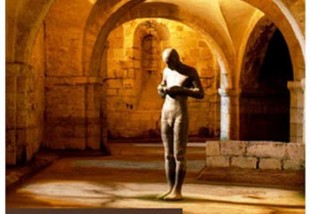 Posted on 25/06/14 by admin
The UCL Policy Commission on the Communication of Climate Science, chaired by LCCP's own Chair, Professor Chris Rapley CBE, has brought together a cross-disciplinary group of academics to examine the role of climate scientists in society and the challenges faced in communicating climate science effectively to policymakers and the public.

Key recommendations, which are aimed primarily at the climate science community, include:
Communication
There is a need for an operational means for the general public and climate scientists to engage in dialogue, and for the provision of a coherent 'meta-narrative' of climate science that conveys the big picture and provides the context for discussion of the results, their uncertainties and their implications.
Training
There is a need to enhance the training and development of climate scientists to strengthen the functioning and transparency of the climate science process, and the degree of public participation within it.
Policy
Climate scientists should participate actively in the 'co-production' of policy formulation and the decision-making process.
Leadership
A professional body for climate scientists should be established to provide a unifying purpose and to offer leadership.
Self-reflection
Active critical self-reflection and humility should become the evident and habitual cultural norm on the part of all participants in the climate discourse
Last night's launch of the report by Professor Rapley and Dr Kris De Meyer was followed with lively discussion from panelists and members of the audience. Panelists were:
 John Ashton CBE, Founding Director, E3G and independent commentator and adviser on the politics of climate change. 
 Dr Tamsin Edwards, Research Associate in uncertainty in earth system modelling, University of Bristol
Professor Arthur Petersen, Chief Scientist at the PBL Netherlands Environmental Assessment Agency
You can download the report below, or visit the Policy Commission's website for more information.