London Climate Change Partnership welcomes new members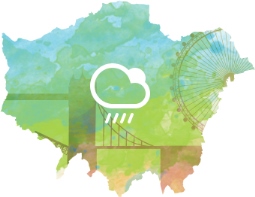 Posted on 9/07/13 by admin
The London Climate Change Partnership is delighted to announce the appointment of the Grantham Research Institute, University College London and Trucost as our latest Partners. Our new Partners bring a wealth of expertise to the Partnership and will be contributing to help LCCP make London a more resilient city in a changing climate – both economic and environmental.
Professor Chris Rapley, Chair of LCCP announced the latest members at City Hall today and said:
'I am delighted to welcome the Grantham Research Institute, UCL and Trucost as Partners of LCCP. Both the Grantham Institute and University College London are leading academic organisations that will be able to help shape and inform our work programme. I am also looking forward to work with Trucost as they can help us identify further the costs of climate change and extreme weather impacts, as well as the opportunities and value of ensuring London is a resilient city.'
Bob Ward, Policy & Communications Director for the Grantham Research Institute on Climate Change and the Environment at London School of Economics and Political Science said:
"The Institute is delighted to join the London Climate Change Partnership to work alongside businesses and policymakers in making London resilient to those future impacts of climate change that cannot now be avoided. London faces particular threats, particularly from more intense and more frequent heatwaves, rising sea levels, and changes in rainfall patterns that will likely increase the risks both of drought and of flooding. It is crucially important that the capital's world class universities play a leading role in helping Londoners protect themselves against these threats by providing advice and information based on robust evidence and rigorous research."
Dr Ian Scott, Principal Facilitator for UCL Grand Challenges said:
"Development and preparedness to implement adaptation strategies has become an urgent national and international need, notably so for the health and wellbeing of the world's rapidly urbanising population, a huge proportion of which lives in great coastal and estuarine cities such as London. I am grateful for the opportunity afforded by the LCCP Partnership, for UCL to contribute to this vital agenda for the future of London."

Through its Grand Challenge of Sustainable Cities, new London Agenda, Environment Institute, Biodiversity Centre and other cross-disciplinary initiatives, UCL seeks to contribute novel policy-relevant insights of value to all sectors working to guarantee London's current and future success as a great world city."
Tom Barnett, Account Director, said:
"Trucost is delighted to be taking up an active role in the LCCP, within which we look forward to contributing our knowledge of environmental and natural resource economics to support the various LCCP work programmes. In particular we feel that there is an opportunity to explore how natural capital valuation might be used to cast a new light on London's climate-related risks and opportunities and bring about deeper engagement with businesses, investors, communities and policy makers"
Further information
1. The London Climate Change Partnership LCCP is the centre for expertise on climate change adaptation and resilience to extreme weather in London. LCCP is comprised of public, private and community sector organisations that have a role to play in preparing London for extreme weather today and climate change in the future. View further details about LCCP's partners.
2. The Grantham Research Institute on Climate Change and the Environment is a research centre at the London School of Economics and Political Science (LSE). The Institute's vision is a world in which climate change and other global environmental challenges are managed effectively to promote prosperity and well-being.
Visit the Grantham Research Institute website for further information.
3. University College London (UCL) a multidisciplinary university, with 8000 staff and 25000 students. The 2011 UCL Research Strategy calls for a transformation of the understanding of the role of UCL's comprehensive research-intensive university in the 21st century.
UCL Grand Challenges is a central feature of the UCL Research Strategy, which aims to: cultivate leadership founded in excellence; foster cross-disciplinarity grounded in expertise and realise the impact of a global university.
4. Trucost joins LCCP with over 12 years experience helping companies, investors, governments, academics and thought leaders to understand the economic risks associated with their natural capital dependency. As a world leader in natural capital accounting, Trucost is aligned with many global experts, including membership of the TEEB for Business Coalition, hosted by the United Nations Environment Programme, and the Natural Capital Declaration for investors. Through the application of its research, data and analytical capabilities, Trucost appraises the environmental costs and benefits of business and policy decisions. This information is communicated so that environmental factors can be more easily embedded in decisions, ensuring businesses and public bodies generate maximum economic value today, while positioning themselves more sustainably for the future.
For information about Trucost please contact Tom Barnett, Account Director, on 0207 160 9812 or at tom.barnett@trucost.com / http://www.trucost.com/
5. The Chair of LCCP, Professor Chris Rapley, is available for interview by arrangement – please contact Juliette Daniels, Partnership Manager for the London Climate Change Partnership: 020 7983 5781, Juliette.Daniels@london.gov.uk
6. The Partnership has produced a number of key reports on the impacts of climate change on London and ways to address them. Review LCCP's publications here.Review LCCP's publications here.
Further information about this story and the London Climate Change Partnership is available at: www.climatelondon.org or by contacting Matthew Dear: 020 7983 5874, Matthew.Dear@london.gov.uk