LGA launches 2014 Climate Local annual report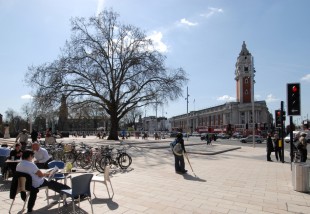 Posted on 9/07/14 by Chrysostomos Meli
Today the Local Government Association (LGA), through its Climate Local programme, launched its 2014 Climate Local annual report.
Climate Local is an LGA initiative, supported by the Environment Agency Climate Ready service, to drive, inspire and support council action on climate change. This annual progress report outlines the work councils are doing to tackle climate change.
Climate Local supports local authorities in the following ways:
• Provides a platform owned and led by councils, to promote activity on climate change and demonstrate leadership locally and nationally.
• Supports local authorities to share good practice and identify other authorities undertaking similar initiatives, to support joint working and the sharing of experience and ideas.
• Provides practical tools and advice to councils on climate change issues.
• Raises the profile of carbon reduction and adaptation nationally.