LCCP April 2020 Update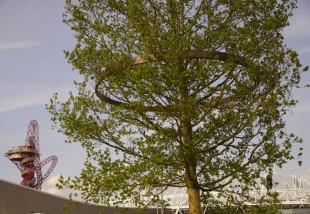 Posted on 8/04/20 by Kristen Guida
We hope that this update finds you well and safe.
Despite the disruption, the LCCP is no stranger to working online, and we intend to continue to foster collaboration and knowledge transfer through virtual meetings and events. We are working with partners to move some scheduled events to an online format, or to postpone until further notice. You can still keep an eye on our Events page for news of upcoming LCCP and partner events (and send us yours to include!).
As always, we are happy to support your adaptation activities, including helping to organize meetings and agendas if needed. Just get in touch.
News and Recent Events
Ensuring Resilience to Concurrent Risks: Heat and COVID-19  The risk of heatwave conditions is increasing in London due to climate change. Summer 2018 was the warmest on record in England, and the highest daytime temperature in the UK was recorded last July. According to Public Health England, there were 3441 excess deaths during summer heatwave periods between 2016 and 2019, including 862 excess deaths in London.
The LCCP has been working for many years to reduce the vulnerability and exposure of the capital and its inhabitants to heat-related risks. We propose that our Heat Risk in London group meet virtually in the next few weeks to consider how the risks of heat-related illness in London might be managed while our social care and health systems are already under tremendous strain due to COVID-19. A heatwave could place additional stress on social care and health systems in the capital.
Despite the Heatwave Plan for England and related measures to inform and protect Londoners from heatwave during the summer, unusually hot temperatures can occur outside the summer Plan period and have impacts on health. Vulnerable people may be at higher risk during heatwave periods earlier in the year because they have not had a chance to acclimate to warmer temperatures.
Many of those who are most vulnerable to heat-related risks because of underlying respiratory or other conditions are also vulnerable to the more serious effects of COVID-19. With those who are most at risk from COVID-19 being advised to 'shield' themselves at home over the coming months, it is important that their living conditions can cope to avoid overheating if heatwave conditions occur.
We are keen that the LCCP provide support for partners who are considering how to respond to and communicate about the heat-related risks during the ongoing COVID-19 public health emergency. As well as raising awareness, these communication efforts should ensure consistency of messaging to reduce the risks.
If you are interested in finding out more, or participating in this effort, contact us.
COVID Support for Businesses and Employers Supported by the Mayor of London, London Growth Hub has launched a new portal to support London-based businesses and employers to manage and mitigate their exposure to COVID-19 (coronavirus). Find a toolkit to promote these resources to your networks here. Visit the portal here.
LCCP at Futurebuild 2020  The LCCP and Space4Climate organized a session on Climate Risk Disclosure: implications and climate services for asset owners at Futurebuild at ExCel, London on 4 March. The session was Chaired by Natalya Tueva, Director of Sustainable Finance at HSBC, and the purpose was to provide an overview of emerging drivers for climate-informed decision making, explore how building asset owners can adequately mitigate risks, and promote understanding of the risks to asset owners and how these may change over the lifetime of their assets. Find the presentations and an audio recording of the session here.
London's Resilience Strategy Launched On 5 February London launched its strategy under the Rockefeller 100 Resilient Cities programme. The strategy sets out 21 projects or actions that seek to promote a collaborative approach to mitigating future shocks and stresses. The LCCP is supporting a number of the actions, for example on promoting water saving, and is leading on Action B8, which aims to promote business adaptation and resilience in the context of climate change.
UK Climate Resilience Opportunities for Embedded Researchers  In the second phase of its UK Climate Resilience Embedded Researcher scheme, UK Research and Innovation invites researchers from academic institutions to submit proposals for placements at non-academic host organizations. In the first phase,the LCCP submitted two potential projects – one on climate adaptation indicators and one on integrated retrofit. Find out more about the scheme and the research opportunities here.
Climate Communication Tips for Researchers   On 15 January 2020, the Climate Change Research Group of the Royal Geographical Society and Institute of British Geographers (RGS-IBG) hosted a workshop on communicating climate research. With a wide range of attendees from universities, NGOs, government and business from across the UK, the event included presentations from leading experts in the science and psychology of climate change communication, as well as panel discussions with expert communicators from academia, policy and civil society. Read about some of the hints and tips shared during the event.
The Rise of Extreme Weather and the Climate Challenge for Rail  David Clarke of the Railway Industry Association explains how to help rail networks prepare for the effects of climate change.
Green Bonds: A Mechanism for Bridging the Adaptation Gap? This working paper from the Stockholm Environment Institute looks at the potential for green bonds to scale up financing for adaptation and resilience. It compares adaptation needs against historical levels of green bond issuance to explore the potential for green bonds to meet those needs.
Climate Change Risk Assessment 2022  Research for the third UK Climate Change Risk Assessment is under way; more than 200 people from more than 65 organizations are contributing to the evidence report, which will include technical chapters on Natural Environment, Infrastructure, People, Business, and International Dimensions. Six research projects have also been commissioned to support the CCRA analysis – on socioeconomic dimensions, behaviour, water availability projections, flooding projections, interacting risks, and thresholds in the natural environment. As these projects publish their findings, you can read them on the 2022 CCRA website.
2020 Marine Climate Change Impacts Report Card Our friends at the Marine Climate Change Impacts Partnership (MCCIP) have published their assessment of the latest scientific evidence on current and future impacts, research gaps, and emerging issues for the UK's coasts and seas. In this report, MCCIP reports for the first time on the impacts of climate change on oxygen, cultural heritage, and transport and infrastructure.
Health Estates Journal Inviting Contributions  In these challenging times for healthcare estates management and healthcare engineering professionals, the HEJ will continue to provide topical and relevant editorial content, and is looking for independent technical and technology-based articles on all aspects of healthcare engineering and healthcare estate management from external contributors. If you would like to contribute, contact Jonathan Baillie to discuss.
COP26 Postponed The pandemic has forced the postponement of the COP26 UN climate change conference, which was to happen in November in Glasgow. See the full government statement here.
London Climate Action Week 2020 In light of recent events, the organizers of LCAW 2020 have decided that the week will not go on as planned in late June/early July. Discussions are taking place about the possibility and the appetite of participants to set up a virtual LCAW. Watch this space for further information.
Bank of England Climate Change Stress Test Delayed  We previously reported that The Bank of England was consulting on its 2021 Biennial Exploratory Scenario (BES) exercise. The objective of the BES is to test the resilience of the largest banks and insurers to the physical and transition risks associated with different possible climate scenarios, and the financial system's exposure more broadly to climate-related risk. Unsurprisingly, this exercise is being delayed until further notice. We will keep you posted when we know more.
Forward Look
for more information about any events, contact Kristen unless otherwise specified.
April:
15: The Future of Aviation. Resilience First Webinar. How will the commercial airline and airports industry prepare itself for the long haul and what will be the features that emerge as key determinants of recovery? Contact Resilience First to register by 10 April.
May:
11: Transport Adaptation Steering Group.
20: Keeping the Nation on Track. Resilience First will welcome Nick King, Director of Network Services at Network Rail and Dyan Crowther, CEO of HS1 to talk about how operators are adapting to keep the railways open to passengers and freight during the current pandemic. Register your interest here.
September:
TBC: Climate Resilience: Changing Behaviours Through Sustainable Insurance. This event, being planned by Resilience First with LCCP, will explore how insurance can be a barrier and an enabler of resilience and how to promote resilience of communities and businesses through insurance. Baroness Brown of the Committee on Climate Change and Emma Howard Boyd of the Environment Agency will provide keynote speeches. This event was previously scheduled for 21 May.