Discover the playtext from 2071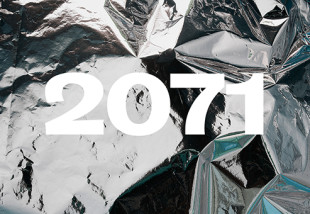 Posted on 6/02/15 by Chrysostomos Meli
Due to overwhelming demand the acclaimed 2071 play in November 2014 was performed once again by LCCP Chair Chris Rapley at the Royal Court Theatre for three new dates in January 2015.
The project started with writer Duncan Macmillan talking to Chris, one of the world's most influential Climate Scientists. Working with internationally renowned director, Katie Mitchell, a new piece of theatre was created where the science was centre stage.
The play's text is now available online.
Climate change is a matter of importance to everyone, but what to do about it is mired in controversy. What's needed is a conversation. What do we owe future generations? How can we protect our children and grandchildren?