Met Office Industry Climate Week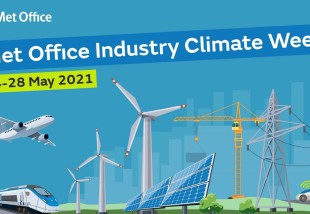 Partner Event to be held on 24 May -28 May 2021

Join the Met Office's virtual Industry Climate Week to explore some of the climate challenges and opportunities facing business and industry. Expert climate scientists and partner organisations will share their climate-related content, industry leaders will talk about what their organisations are doing to adapt and achieve net zero, and Met Office experts will present the latest science and what it means for business.
Highlights will include 2 live webinars:
25 May – Exploring the role of weather in the Aviation sector's road to net zero  Find out more and register here:
26 May – Climate risks and opportunities for business leaders will look at practical steps, actionable advice and decision relevant data to improve climate resilience. Find out more and register here.
For more on the week, or to get involved, see the Met Office website.