MPA The Concrete Centre
MPA The Concrete Centre is the industry body for expertise on the design, construction and end-use of concrete. Their aim is to enable the use of concrete in our built environment, and provide a connection between producers and manufacturers, designers and engineers, contractors and clients. The resources they have available for designers are underpinned by applied research which enables the development of new design solutions, provision of evidence for the advancement of codes and standards.
The Concrete Centre provides: Design guidance through publication of authoritative design guides on a wide range of topics such as visual and structural design, thermal efficiency, sustainable construction, fire design and Eurocodes; Events & training for designers and constructors; Concrete Quarterly Magazine to provide topical technical guidance and showcase the latest projects; Technical Advice  via practice visits, helpline, online resources and a Sustainability hub.
MPA The Concrete Centre is part of the Mineral Products Association, the trade association for the aggregates, asphalt, cement, concrete, lime, mortar and silica sand industries.
Guy Thompson, Head of Architecture, Housing and Sustainability
After nearly 30 years in private practice as an architect, the last 15 of which were at principal/CEO level, Guy joined The Concrete Centre as head of architecture, housing and sustainability. His principal responsibilities have been to join up the new low carbon agenda with appropriate design solutions which maximise the use of heavyweight materials to meet the requirements of climate adaptation, whilst utilising the long-established credentials of concrete, such as acoustic and fire separation, long life and durability.
Elaine Toogood, Architect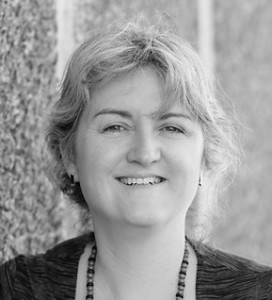 Elaine is a qualified architect with nearly 20 years' experience of working in the construction industry, principally within private architectural practice in London. She is also a long serving member of the Lewisham Planning Authority Design Panel. Elaine currently works in the Sustainability, Architecture and Housing Team, at The Concrete Centre and provides decision-makers in the construction industry with advice and design guidance related to the use of concrete. As well as providing project advice, Elaine also contributes to Concrete Quarterly and authors technical guidance.